Chem. Commun.
RSC - Chem. Commun. latest articles
Updated: 1 day 11 hours ago
Chem. Commun.
, 2015,
51
,13170-13173
DOI
: 10.1039/C5CC03463A, CommunicationWenbin Jin, Qiwei Yang, Zhiguo Zhang, Zongbi Bao, Qilong Ren, Yiwen Yang, Huabin Xing
The self-assembly induced solubilization strategy features the formation of highly ordered mesoscopic structures, such as liquid crystals, through self-assembly of a solute in nanostructured ILs
via
H-bond interactions, resulting in unprecedented solubility for drug molecules.
The content of this RSS Feed (c) The Royal Society of Chemistry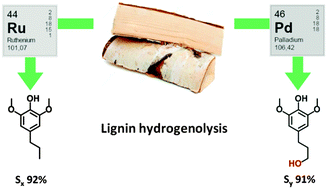 Chem. Commun.
, 2015,
51
,13158-13161
DOI
: 10.1039/C5CC04025F, CommunicationS. Van den Bosch, W. Schutyser, S.-F. Koelewijn, T. Renders, C. M. Courtin, B. F. Sels
A strategic choice of catalyst during reductive lignocellulose processing is an effective tool to tune the hydroxyl content of the entire lignin product spectrum. This is highly relevant for polymer applications.
The content of this RSS Feed (c) The Royal Society of Chemistry