Sciencebase
Journalist |Musician | Photographer
Updated: 1 day 4 hours ago
Adrenalin. It's the fun-and-games hormone of limitless cliche, isn't it? When you feel that adrenalin surge you know you're in for a bumpy ride. It gets you quivering with excitement, quaking in your boots, turns your legs to jelly, makes your throat as dry as sticks, has you pacing like a caged tiger, jumping around like a cat on a hot tin roof, gets you shaking all over, sends shivers down your backbone, makes you feel hot under the collar, brings you out in a cold sweat, gives you butterflies in your stomach and good vibrations elsewhere, makes your heart skip a beat…
…no time is it more active than when you have to perform in front of a crowd. That's when adrenalin is both your best friend and your sworn enemy pumping you up so you can get on down. Rehearsing is easy, it's the best time to make mistakes, anticipation is easy at that point it's still all in your head. But when you're plugging in that amp and adjusting that microphone, doing the old 1, 2, buckle-my-shoe at the soundcheck and the crowd (packing out our local pub*) has downed its first collective pint, then that old devil adrenalin gets you up and running, or rather up and strumming.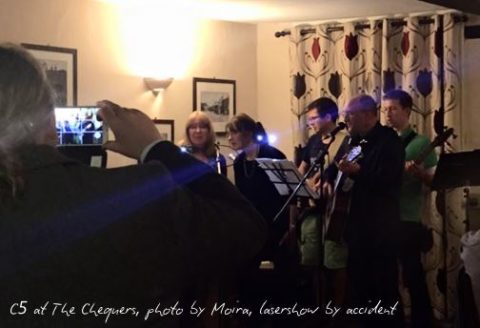 C5, our ensemble, featuring Jo Livingstone and Andrea Thomson on backing vocals and percussion, Adrian Hillier and myself on acoustic guitars and vocals, Richard Blakesley on lead electric guitar and wah-wah pedal and Roger Brass (of Roger and Jo 2.0 fame) on bass guitar were all hot to trot with a bunch of cover songs – everything from Bowie and The Beatles to Carole King and the Human League by way of George Ezra, Hosier and Joni Mitchell and a few original tunes by Adrian and myself. Usually, we're totally acoustic, but this time we were wired and wired for sound (using a SmoothHound wireless guitar transmitter to reduce the trip hazards and still get crystal clear reproduction from guitar to PA to audience ears) and, as Mrs Sciencebase adds, it was all about that bass, which aurally and psychologically seems to be the audio element that an ensemble needs to fill out the sound.
Anyway, to those who came along, thanks for turning out on a drizzly school night. I don't think the pub were quite expecting a full-on gig, but were happy for the hard-drinking crowd (obviously) and have asked us back for a weekend gig some time soon…watch this space.
There is one thing though…adrenalin withdrawal…it leaves you with a smile on your face, exhausted, but unable to sleep, tossing and turning all night and wide awake in the morning pouring out a stream of consciousness into your latest blog post as the only way to shake off the dregs of that nervous energy.
*Last night, the most excellent Chequers pub, 297 High Street, Cottenham, next to the War Memorial, CB24 8QP, where there is ample parking, fine ales and stone-fired pizza) C5 photo by Moira, lasershow by accident.
Original source: Adrenalin – the fun-and-games hormone by David Bradley.
Now…this is an intriguing package to receive. A compact cardboardbox with what appears to be two tennis balls inside and a warning about strong neodymium magnets. There's also a toothpick, a paperclip, two little square of Lego, the aforementioned Nd magnets, the tennis balls and a few packets of that most excellent mouldable glue Sugru…oh and booklet entitled "Home hacks made easy: with a little touch of genius" by way of explanation.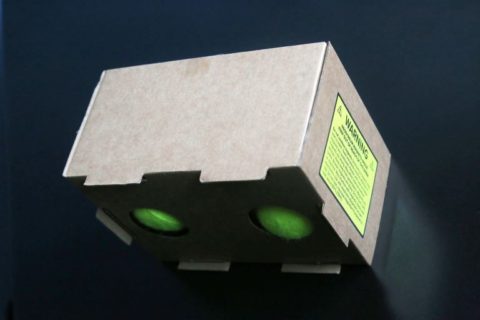 Within, there are clues from Jane Ní Dhulchaointigh, the inventor of this wondrous material as to what all those bits and pieces might be used for. She does warn that using Sugru for home hacks can become addictive once you realise how many different applications a small blob of the stuff that sticks to anything and stays stuck has.
How about making a three point wall support from three chunks of Sugru moulded into hooks for your iPad, whether you want to keep it visible but off your workbench, kitchen worktop or desk? Those same hooks might be used for crocks and pots, utensils, scissors, tools, headphones, spatula, NMR tubes, fountain pen, the dog's lead, coats, anything…and of course you could use a blob of Sugru to stick a conventional metal hook to any wall surface. Think also bathroom fittings without the risky business of drilling tiles.
There are hacks for using Sugru to make wire protectors/strain relievers for your smartphones USB cables etc, which are notoriously easy to break, and how about adding a few tiny blobs to the USB jack on the cable itself to improve grip for when you're pulling a cable out of a tight space at the back of the computer or TV. One particular company's proprietary cables are notoriously difficult to get a grip on (I'm thinking specifically the RCA connectors that allow one to connect an iPad to an old TV, for instance).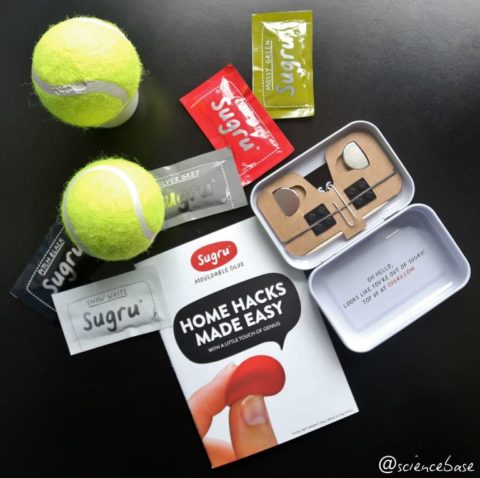 If you have ornaments or other objects that might be prone to scratch a wooden surface on which they find themselves perched periodically, a blob or two of Sugru could save the surface from scratches. Similarly they make excellent rubber feet for toasters, external hard drives, rotary evaporators, docking stations etc. And even door bumpers.
If the woggle has snapped off your zip, make a new one from a piece of Sugru, whether luggage, coat, sleeping bag. You can stick a Nd magnet to any non-magnetic surface with a piece of Sugru and open up a whole range of storage possibilitoies for attaching magnetic objects to non-metal panelled refrigerators or glass-fronted fermentation cabinets, perhaps, or use to magnets one stuck to the surface the other Sugru'ed to a non-magnetic object to allow them to be attached temporarily to each other.
Oh and how about attaching those tennis balls to the inside of the wardrobe with a couple of bits of Sugru and using them to hang your tennis shoes, saving space and keeping stinky sneakers out of sight. I haven't thought of a good home hack for the toothpick just yet…
More info and perhaps even clues about the toothpick on the Sugru website.
Original source: Sugru hacks your home by David Bradley.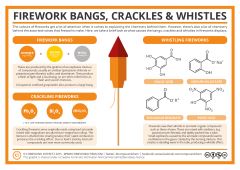 As many of you will know some of us Brits have an annual celebration of a terrorist plot foiled during which we let off fireworks and burn an effigy of the alleged protagonist Guy Fawkes on a bonfire, and if it's a primary school event eat burgers and hotdogs (long gone are the days of toffee apples and buttered baked potatoes of my childhood, sadly).
What a wonderful celebration. It's surprising that other nations don't have similar celebrations of the torture and murder of their historical terrorist suspects.
Moreover perennially it's essential that science journalists trot out the clever chemistry behind the wonderful colourful displays of fireworks that will be spreading their glow tonight across the UK. Occasionally and with greater novelty the sounds, the snaps, crackles, pops and bongs get a mention as in this excellent update from Compound Interest. Then there is that other evergreen story with the conspiracy theory tinge to make your "Anonymous" mask blush, the one about whether or not Catholic Guy Fawkes was actually the guilty party in the 1605 plot to blow up the Houses of Parliament with the Protestant King James I on the throne or whether he was the original fall guy, a bleating scapegoat or merely the hired muscle who carried the barrels of gunpowder.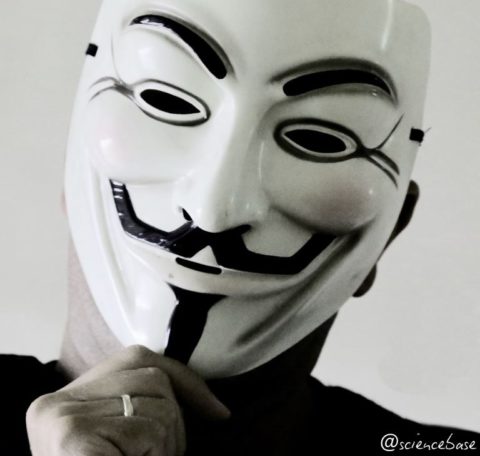 National Civil War Centre in October – Guy Fawkes – just a fall guy?
The BBC in 2014 – Was Guy Fawkes a fall guy?
The Independent in 2013 – Guy Fawkes 2013: From timid testicles to gunpowder plot truthers
Huffington Post 2012 – The truth about Guy Fawkes
CNN 2011 – The distorted story of Guy Fawkes, a Catholic supremacist
John Paul Davis 2010 – Pity for the Guy
Original source: Dropping the mask, Guy Fawkes and Bonfire Night by David Bradley.
In my latest research highlight for ChemistryViews I discuss Chloranthus oldhamii Solms-Laub, a seemingly nondescript plant that nestles in the damp and shadowy places of remote Chinese mountains. It is rarely seen and barely touched by human hands. Now, Jin-Feng Hu of Fudan University in Shanghai and colleagues have extracted several entirely novel natural products from this plant, which they call chlorabietols. These compounds have a certain activity against the protein tyrosine phosphatase, which is linked to Type II diabetes and cancer.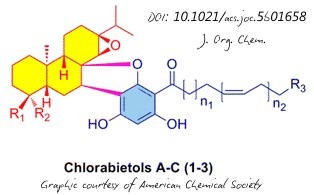 Professor of Pharmacy Ciddi Veeresham of Kakatiya University, in Warangal India, told me that the works is "excellent, interesting and thought provoking. "This paper could ignite and motivate researchers working in the areas of taxonomy, medicinal chemistry, pharmacology and pharmacognosy. It could lead to novel chemical structural molecules with an interesting pharmacophore that in turn become novel therapeutic molecules for the treatment of various diseases such as diabetes and cancer." You can read details of this work on the CV site, but Hu told me about his earlier work and the ongoing efforts to preserve endangered plant species and to isolate and test their physiologically active natural products.
Prior to this work, Hu and colleagues investigated another rare Chloranthus species endemic in China, C. sessilifolius K. F. Wu, he told me. "This plant, also barely touched by human hands, is a perennial herb generally growing in damp areas in forests at an altitude of about 1000−1200 m in the Fengqi Mountain areas in the Sichuan Province." The team isolated fourteen new ent-abietane-type diterpenoids, sessilifols A−N and three related new norditerpenoids were isolated from the whole plant. They determined the absolute configurations by single-crystal Xray diffraction analysis, the modified Mosher's method, and/or the observed Cotton effects in their electronic circular dichroism spectra.
Hu told me that sessilifols A (1) and B (2) possess an uncommon five-membered carbon ring rearranged by oxidative cleavage of the C-13/C-14 bond in abieta-7,13-diene followed by the formation of a new C−C bond between C-12 and C-14. Sessilifol C (3) is a rare 7,8-seco-9-spiro-fused ent-abietane, whereas sessilifol O (15) represents the first example of a naturally occurring 14-norabietane-type diterpenoid. Among them, sessilifols F (6) and I (9) were found to have remarkable antineuro-inflammatory activities by inhibiting the nitric oxide production in lipopolysaccharide-stimulated murine BV-2 microglial cells, with IC50 values of 8.3 and 7.4 micromolar, respectively. "This study may contribute to further exploration of the therapeutic potential of the ent-abietenes in neurodegenerative and other aging-associated diseases (e.g., Alzheimer's Disease, AD)," Hu told me. [J. Nat. Prod. 2015, 78, 1635−1646 (http://dx.doi.org/10.1021/acs.jnatprod.5b00195)].
"Natural products (NPs) continue to provide a highly productive resource for the discovery and development of new, innovative disease treatments," he explains. "There is a significant need for new drugs to treat diabetes and AD." Moreover, based on recent data (PNAS 2013, 110: 16832–16837; 2011, 108: 12943-12848) suggesting that rare and endangered plant species and their associated bacteria/fungal (endophytes) are actively involved drugs in the past, current, and future, the rare and endangered plants have proven to be better sources for drug discovery when compared to other natural sources.
Hu adds that, worldwide, at least 13% of known plant species are endangered or threatened. "The situation is much more serious in China which is one of the richest countries regarding plant biodiversity, ranking third in the world (after Brazil and Colombia) in the number of species," he says. "There is an urgent need to investigate the rare and endangered plant species endemic to China," Hu told me. "We would like to launch a new era to systematically identify NPs from those plants in the China Plant Red Data Book," he adds. Hu's own group and collaborators are conducting individual projects related to this overall research goal.
Original source: Chinese natural product report by David Bradley.
How does smoking really compare to eating bacon sarnies and having a barbie in terms of cancer risk?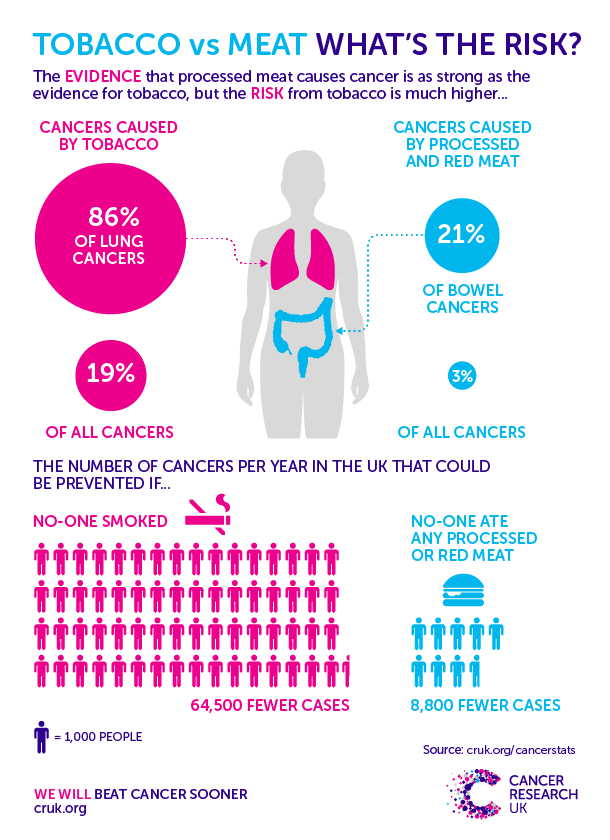 Original source: More on the meat and cancer scaremongering by David Bradley.
I'm definitely cracking open a bottle of Prosecco tonight having just repaired the CD player on our 24-year old Pioneer stereo that had all but been consigned to the scrapheap a decade ago and usurped by twee little speakers and media player docking stations and such. I was clearing my home office-studio cupboards ahead of redecorating and thought I'd give the old Pioneer once last chance. Set up the hefty two-foot speakers and plugged it all in, FM radio, twin cassette player and vinyl turntable…and, of course the CD player…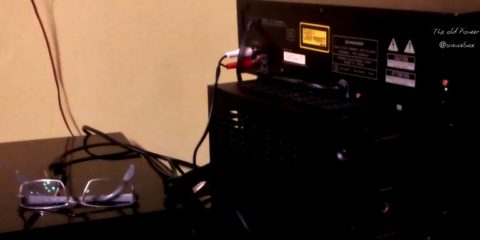 Now, the radio always was hissy, so that's a bit of a waste of space. The turntable? Well all our vinyl LPs are in boxes in the loft and it looked like the stylus was bent, so perhaps not. And cassettes, I have a few (hundred), but I couldn't be bothered to unearth those either. Instead, I just plugged in an aux wire and connected it tomy phone as a test. Played the three songs I recorded and produced for Simon O yesterday (more on that later). The sound was as good as ever and every nuance and emotion from Simon's singing and playing shone through, as did all the mistakes and the bits where I'd fluffed the mixing…beats a tiny docking station hands down and hands in the air.
Aah, but what about the broken CD player, you ask? Well, I thought I'd take a look at that. So I disconnected it from the mains, took the cover off, which required the smallest Allen key I could find and I peered inside. Oddly, there was not a speck of dust, the printed circuit boards looked pristine (the opposite of what you find if you open up an old desktop computer). My first thought for a repair was to give the laser lens a clean with some clear, colourless vinegar, that's the usual first tip…but I couldn't see the lens.
I lifted it up to give it a closer inspection to see if I couldn't get a cotton bud dipped in vinegar into some nook or cranny to wipe across the lens and there was a little rattling sound and out rolls a shiny free-rolling piece of plastic glinting under our new low-cost, but high-bright LED bulbs! At least I now knew exactly why the CD player wasn't doing what it says on the tin that it's supposed to do. At this point the whole laser unit had to come out so I could glue the lens back into its rightful place.
Eventually, I had it all back together stuck an old favourite CD (a little bit of Bob Mould's Sugar back in the cartridge and pressed play…the CD was spinning, the track time was progressing but there was no sound. Darnit. the CD was well worn and scratched. So I plucked out some Otis from our collection, some scratches but a lot cleaner than the Mould, and put that in the cartridge, same result.
Sad face.
Ah, but hold on, that tape wire that connects the CD to the amp, that's just a control wire isn't it? I remember now. It's not the audio out from the CD player. So, off to my big box of wires and connectors to pluck out a pair of red and white RCA audio cables (there's usually a yellow one these days for video). Stripped away the yellow strand, plugged red to red and white to white. Pressed play again and…and…the smooth sound emerges: "Sittin' in the morning sun, sitting 'til the evening comes…" Yay. Fixed. The Cottenham Repair Cafe crew would be proud.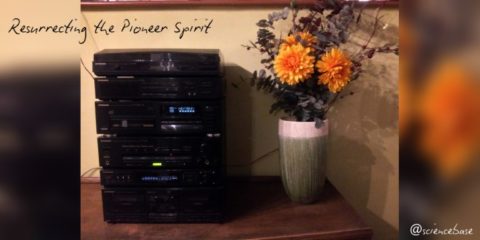 One more job to do…dig out our multitude of old CDs from wherever they were all secreted with the (temporary) demise of our CD player and the advent of the docking station and go a little old school with a little more of Mr Redding's wondrous voice and a couple of glasses of the sparkling stuff. Oh, I just heard a cork popping, Mrs Sciencebase must've heard my "cheers"!
Original source: Saving the Pioneer Spirit by David Bradley.
Those in science and those without often have a different perspective on how knowledge is formed. Indeed, those people in mathematics perhaps have yet another perspective, mathematics requiring an axiomatic and deductive approach that generates definitive proofs such as those that demonstrate the irrationality of pi, e and the nature of the square root of -1, the Pythagorean rule for right-angled triangles.
Science, by contrast, requires observations of phenomena and an inductive, empirical approach that explains them giving us theories that can predict other phenomena and yet are perpetually awaiting the observation that shows up the limitations of said theory or at least requires it to be revised. There will never be an observation that overturns a solid mathematical proof. This is not to say that gravity, evolution, the second law of thermodynamics are "just" theories. Newton's theories of forces embodied in his laws of motion are not overturned by Einstein's theories of relativity they are refined at the upper extremes of speed, mass and distance. But, whereas the square root of -1 will always be the imaginary number "i", there may come a day when what goes up, doesn't necessarily come down again. Any attempt to prove that science leads to certainty leads to the mistaken understanding that scientific methodology is mathematical and provides that kind of proof. But, just to reiterate its very nature does not imply that the theory of gravity, is "just" a theory.
Then, there are the theories of society, economics, history, art, the humanities.
Historical events in Europe through the last centuries has led to a conflict between science and religion and the notion that science somehow displaces religion. Rationally, from the scientific perspective it does. But, religion by definition is beyond "this world" and so the observations and theories are not, from the religious perspective, subject to validation by science.
It is a dangerous assumption that science is the only valid body of knowledge. It isn't unless we imagine that aesthetics, morality, emotion and faith can be digested and distilled too. Maybe they can, we just need a sufficiently sophisticated brain scanner to unravel the neurochemical equations. But, as it stands, the application of the scientific method to the humanities, the social sciences, does not help us understand our feelings..
Writing in the International Journal of Pluralism and Economics Education, mathematician and economist Asad Zaman of the Pakistan Institute of Development Economics, argues that the two big mistakes – conflating mathematical and scientific proof and assuming that the scientific method works in the social sciences – have crippled the development of our understanding of human beings and societies, but more to the point he is worried that social scientists using the term science in their field is just plain wrong.
"The failure to understand the basic realities of human experience has led to many disasters, and needs to be rectified by correcting this double mistake," he argues. Fundamentally, "science is not useful for the study of subjective, internal human experience," says Zaman. He's not arguing against science, he's arguing against the idea that the scientific approach can provide definitive answers in areas that are to all intents and purpose off limits to that approach. Indeed, there is a huge range of important questions that science cannot answer such as those pertaining to social economic, political, moral, aesthetic problems and issues.
In order that the humanities move forward and we are able to edge towards answers to the more philosophical questions surrounding our place in the universe. We must recognise that while science provides rational explanations and solutions for countless problems we must again incorporate human experience into the admissible body of knowledge to make true progress. It's not just that social scientists should stop deifying science and adopting the hubristic stance of imagining that we can play god, they should embrace what science cannot do, seek the questions it cannot answer, and accept its limitations in the face of the human condition.
I asked Zaman for a comment on my take on his paper: "Science is not damaged by its uncertainty and its incompleteness," he told me. "Scientific theories continue to be extremely useful and provide us with tools of extraordinary power." He added that, "There is no need to prove science leads to certainty and will provide us with all possible knowledge. However, for psychological reasons arising from peculiarities of European history, this need was felt, and the attempt was made to prove that science is certain – the deification."
The implications of recognising how science works and how it does not provide irrevocable universal knowledge is that scientific laws must remain valid from Alaska to Altair from 1 million years BC to the year 3000, beyond and before, beneath, between and behind. "However," adds Zaman, "human experiences for, and solutions to social problems of today must be derived from studying the frameworks of consciousness we live in today, which are not the same as those of yesterday and will be different tomorrow." He explains that, "The most important problems we face as human beings relate to our unique experiences – such the impending environmental catastrophe – and also relate to subjective experiences outside the scope of science. Thus, our most important problems relating to our experience reality, meaning of life, compassion, truth justice and how to achieve them, cannot be studied scientifically."
Zaman, A. (2015) 'Deification of science and its disastrous consequences', Int. J. Pluralism and Economics Education, Vol. 6, No. 2, pp.181–197.
*Science and scientists well recognise the limitations of their endeavours and mostly do not self-deify. Indeed there was a paper some time ago discussing why it's good for scientists to be stupid. As I see it, scientists know full well that mathematical proof is entirely different from scientific proof and that questions of the human condition – ethics, morality etc – cannot be answered by science. What science can do, however, is provide the information and explanations for a lot of the problems and the wonder we experience and give us the means to create the technology to deal with them. It is those outside science who adopt a scientific stance that are making a rod for their own back.
It is often those exclusively entrenched in the humanities who imagine that science does not recognise its limits and make assumptions about scientists themselves and their seemingly cold logical worldview. I know a lot of knowledgeable scientists interested in a wide range of arts and recognising the human condition, more perhaps than artists with a penchant or understanding of science who aren't necessarily able to flip the art-science coin and recognise the beauty within science itself. But, again, the concern is mainly that those outside science who grasp at scientific principles for their humanities work. There is, after all, no application of quantum mechanics to the gender debate, no solution to racism in the second law of thermodynamics, and despite its name, relativity theory is not going to address issues of sexuality and human interaction.
Original source: Science isn't everything, but it's a lot by David Bradley.
If I remember rightly, I posted my first web page this month, twenty years ago. It was just a glorified .sig, but I began to add hyperlinked news stories to the server and that page would ultimately become Elemental Discoveries, which was arguably the first chemistry news website. Regular readers will know that this eventually morphed into sciencebase.com in July 1999.
Just sayin'
Original source: Twenty years on the web by David Bradley.
The perfect black body exists only in textbooks, a theoretically thermodynamic thought that suggests that all energy hitting the surface of such a body is absorbed and subsequently emitted with no energy lost. In reality, such an entity does not exist, but by taking inspiration from what seems to be the polar opposite, the whiter than white Cyphochilus beetle, researchers in Saudi Arabia have ripped a leaf from that textbook to make a material that is the blackest ever synthesised.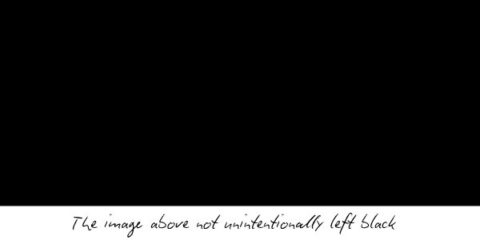 I explain in the magazine Chemistry World how Andrea Fratalocchi of the King Abdullah University of Science and Technology (KAUST) and colleagues suggest that their broadband light absorbing material could open up new approaches to energy-harvesting, optical and optoelectronic devices.
I asked Silvia Vignolini of the University of Cambridge for her thoughts on the research, as an expert on natural and biomimetic photonic structures. This is what she had to say:
Natural systems are a great inspiration for scientists, [the researchers] demonstrate how the Cyphochilus beetle taught us that a continuous interconnected network of scattering elements allows us to achieve an angular- and wavelength-independent response. This general concept can be applied for improving white as well black materials. However, nature is still ahead of us regarding optimization, when we compare results in a film-like geometry, natural materials outperform artificial structures in terms of density and weight, i.e. less material is needed to obtain similar performance. Some butterflies directly optimize darkness to regulate their body temperature, it would be interesting to have a one-to-one comparison of the structural and material effects to test how well we are doing in comparison with nature when designing the geometry of novel optical materials.
This area of research, biomimetic photonics, which aims to emulate the wonderful optical and visual properties of beetle exoskeletons, butterfly wings, the opalescent sheen of mother of pearl and many other natural materials, is growing steadily. Each iteration blurs the lines between what nature has had millions of years to achieve through evolution and what scientists can do in the laboratory. It is leading is along new avenues of fundamental research as well as opening technological doors for the kinds of systems, solar-energy conversion, optical computers, that will help us solve many of the problems we must face in the 21st Century.
Original source: Blacker than black material by David Bradley.