Sciencebase
Science blog from freelance science journalist David Bradley
Updated: 17 hours 57 min ago
I've always moderated comments on my blogs. I own the blogs, I'm an independent science journalist, no blog "network" safety net for me, so why wouldn't I? I treat the comments section like a letters editor at a newspaper would. All legitimate comments are posted, always have been, but trolling, libellous or other garbage (spam, advertising etc) do not pass muster and are not up-moderated.
That's not censorship, this is my blog, I run it, have done since 1999 (and before that I had other websites dating back to 1995). I've worked hard on my sites and I pay the hosting fees and try to keep the site shiny and fresh. If you want to post hateful nonsense, you can build your own site and post it there, feel free and see where it gets you.
I now feel somewhat vindicated that I never let the garbage on to my sites: Judges at the European Court have made the ludicrous decision to hold news sites and blogs legally responsible for all the comments that appear on their sites even if they remove those comments after a complaint. This means that any offended party could pursue a news organisation or blog for an allegedly defamatory comment made about them even after it has been removed from the website. More on the specifics here.
Moreover, as I understand it, in English law now if someone sues you for libel and you win, you still have to pay their legal fees…they say the law is an ass*, I wouldn't go that far, just in case some judge sues…
*NB US readers: foolish and stubborn like a donkey, not round and fleshy like a butt.
Stay safe legally, moderate your comments is a post from the science blog of David Bradley, author of Deceived Wisdom Subscribe to our Email Newsletter
There's lots of discussion right now about the so-called "God particle", the Higgs boson, the notion of a time before time. There are those who worry about what triggered the Big Bang, whether we live in a universal hologram akin to the "world" that exists beneath the event horizon of a black hole. Perhaps the universe is headed for eternal entropy death, or a Big Crunch, perhaps dark matter and dark energy will yield some answers when we finally figure out what they actually are and how they can account for almost all the mass-energy of the universe and yet remain invisible.
Moreover, some suggest that the universe itself may well be a black hole, perhaps one of countless in an infinite frothy spume or that there are myriad realities all existing in parallel in which every single path taken by every single atom across the universe somehow represents a different existence in that multiverse.
When they ask is the glass half full or half empty, every physicists knows it is always full…even when it's in a vacuum.
Big Bang Theory
From the very start, entropic decompression, outstripping light, no sound…on deflection
Focused apprehension written large
Like the word of some almighty pressure
At the very start energetic high expression releases light and sound, found on reflection
Colder than the comfort
Weaker at the moment
Beauty and the feeling of everything that's the new
Colder than the comfort
Weaker at the moment
Singularity
Singularity…
From the very first, the moment of conception, outsourcing light and sound, all imperfections
Final thoughts are written out so clear
Like a world with so many under pressure
To the very end, entropic decompression deconstructing light and sound, no reflection
But colder, there's no comfort
In the weakness of the moment
Beauty fails and nothing's left as new
Colder than the comfort
Weaker at the very moment
Singularity
Singularity…
Colder, there's no comfort
In the weakness of the moment
Beauty fails and nothing's left for free
Colder than the comfort
Weaker at the moment
Singularity
Singularity…
–
COMMENTS about this song culled from SongWriterForum
"Bit of a fusion thing going on here…which I'm liking a lot :-) :-) Love the jazzy feel. The way the vocal melody interacts/scans with the music is very clever and sophisticated…..a real pleasure to listen to."
"Nice instrumentation….especially liked the chord progression, and I thought that sort of soft, clipped effect on the guitar worked really well."
"Love your style……great song"
"the mix was very very good super crisp & clear & i realy liked the bouncy rhythm"
"It's a really good sound you've got, seems very 'airy' without any harsh treble, nice. The words are great, very unique and the guitar sounds really tight too."
"This is an interesting mix of things. Production excellent as always. Music and vocal are very good."
"Such a great song. Love the chord progression! It's awesome music"
Big Bang Theory is a post from the science blog of David Bradley, author of Deceived Wisdom Subscribe to our Email Newsletter
Back in the day (well 1995) I created one of the first chemistry websites – Elemental Discoveries – it was a spinoff of my news column for the RSC's young chemists' print magazine New Elements (a name I coined to replace the old Gas Jar). Anyway, Elemental Discoveries was essentially a chemistry blog before Jorn Barger even coined the full neologism weblog on 17th December 1997; contracted to 'blog and thence blog.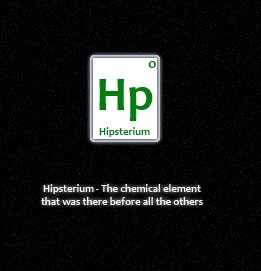 Obviously, being such a pioneer, such an early adopter, such an all-round ahead of the crowd smart arse isn't easy. But, I can now reveal my secret. When I was studying chemistry I accidentally discovered a new chemical element (hence the name of my blog Elemental Discoveries), that element was element 0, the element that was there before all the other elements. I must have inhaled a whiff of this stuff, which exists in all phases of matter simultaneously – solid, liquid, gas, plasma, quasicrystal, Bose-Einstein condensate etc etc. Just that one whiff was enough to send my head spinning with innovative ideas and trend-setting powers. Thankfully, it was not quite enough to trigger me into wearing tartan trousers and faux National Health glasses…
Elemental discoveries – Hipsterium is a post from the science blog of David Bradley, author of Deceived Wisdom Subscribe to our Email Newsletter
The US has shut down for the day…it's some kind of budgetary rebellion over Obamacare, right?
This is roughly how Wiki describes Obamacare, or to give it its formal name The Patient Protection and Affordable Care Act (PPACA):
"[Obamacare] aims to increase the quality and affordability of health insurance, lower the uninsured rate by expanding public and private insurance coverage, and reduce the costs of healthcare for individuals and the government…The law also requires insurance companies to cover all applicants within new minimum standards and offer the same rates regardless of pre-existing conditions or sex. Additional reforms aim to reduce costs and improve healthcare outcomes by shifting the system towards quality over quantity through increased competition, regulation, and incentives to streamline the delivery of healthcare…will lower both future deficits and Medicare spending."
So…remind me, what's a legitimate, moral argument against a new system that aims to be cheaper and ensure everyone gets healthcare? If only the Tories here in the UK would take such care of the National Health Service instead of crushing it into a bedpan and offering the dust to the highest bidder…
Is the opposition comprised of the middle-class "dream" chasers who worry that their stocks and pensions won't be as big when they retire because the money-grubbing insurance companies won't be making quite as much profit as they did exploiting the sick?
As a curious outsider, Just askin'…
Obamacare and the shutdown is a post from the science blog of David Bradley, author of Deceived Wisdom Subscribe to our Email Newsletter
Ooh get him in his robes and mortar board…no, I mean it "get" him, ignore the robes and mortar board, ignore the long hair if that's not your thing. But, give his philosophy a listen to, all the way through…I perhaps do his speech an injustice quoting so briefly from it, do take the time. Tim is witty, insightful, hopeful…romantic…
"Searching for meaning in life is like looking for a rhyme scheme in a cook book, you won't find it and it'll bugger up your soufflé…I think it's absurd seeking meaning in the set of circumstances that just happen to exist after 13.8 billion years worth of unguided events…here's my idea of romance: you will soon be dead. Life will sometimes seem tough and gawd it's tiring and sometimes you will be happy and sometimes you'll be sad and then you'll be old and then you'll be dead. There is only one sensible thing to do when faced with this empty existence and that is to fill it…with learning, sharing, compassion, running, love and travel and wine and sex…and arts and kids and giving and mountain climbing…"
Go on, take Tim's advice: climb a mountain!
Tim Minchin – philosopher is a post from the science blog of David Bradley, author of Deceived Wisdom Subscribe to our Email Newsletter
A while ago there was a meme that went viral, it showed images of people one after the other, but if you stared at a spot just to the side of the faces flashing past something very strange happened – you got the impression that the faces were monstrous, ghouls, with distorted features. Gizmodo and many others covered the original concept. The concept emerged from research by University of Queensland scientists Jason Tangen, Sean Murphy and Matthew Thompson who call it the "flashed face distortion effect".
Earlier this year, a similar "video" was published where the pairs of faces were celebrities and Mark Changizi recently brought it to the attention of his circles on Google+. It's like watching the celebs in a hall of mirrors, but the distorting mirrors are all in your mind…
If you look at all the faces individually, although some of these people are considered particularly handsome not one of them has a "perfect" face, especially with regard to symmetry. There are thus deviations from what one might consider the norm, the ideal. Somehow, by not looking directly at the pair of faces, the brain is emphasising the differences we perceive in our peripheral vision, making the fairly normal looking individuals seem like trolls and ogres when viewed this way. Could this odd effect underpin some of our monstrous fairy tales and the caricatures we enjoy of other people and even ourselves where deviant features are usually emphasised or taken to the extreme?
Changizi discusses his explanation of the effect as relating to the flashing of the photos itself, that the brain assumes it's the same person in periphery and as the images change our brain interpret actual differences as changing expression. That's not what it "feels" like to me though as it seems to work still even if the images are not flashing past. I think it's more to do with the deviations from the idealised norm of a face we have in our heads and for some reason the deviations are emphasised when compared in peripheral vision with another face. This would tie it into other studies where researchers "average" out hundreds of photos of ordinary people and we end up seeing androgynous and yet attractive faces as a result.
From the original paper by Tangen et al:
"We describe a novel face distortion effect resulting from the fast-paced presentation of eye-aligned faces. When cycling through the faces on a computer screen, each face seems to become a caricature of itself and some faces appear highly deformed, even grotesque. The degree of distortion is greatest for faces that deviate from the others in the set on a particular dimension (eg if a person has a large forehead, it looks particularly large)."

Tangen J.M., Murphy S.C. & Thompson M.B. (2011). Flashed face distortion effect: Grotesque faces from relative spaces, Perception, 40 (5) 628-630. DOI: 10.1068/p6968
The monsters in your peripheral vision is a post from the science blog of David Bradley, author of Deceived Wisdom Subscribe to our Email Newsletter
The debate about free will rages on and on, it always will, with some saying it would violate causality and the laws of physics if it were anything but an illusion, others pointing out that it is "god-given" and so must exist(!) and yet others pointing out that so much of the brain's activity takes place below the radar of consciousness that free will is nothing but a retrospective perception of choice.
However, says Roy F. Baumeister in Slate:
There is no need to insist that free will is some kind of magical violation of causality. Free will is just another kind of cause. The causal process by which a person decides whether to marry is simply different from the processes that cause balls to roll downhill, ice to melt in the hot sun, a magnet to attract nails, or a stock price to rise and fall.
Free will debate: What does free will mean and how did it evolve?.
And for those who fancy a sing-song, here's my cover version of Rush's song Freewill:
No mystery to free will, just cause and effect is a post from the science blog of David Bradley, author of Deceived Wisdom Subscribe to our Email Newsletter
Quoting from Dean Burnett's interesting take on the Asda "mental patient" Halloween costume debacle:
"Mental patients are rarely violent. The term "mental patients" includes people like depression sufferers, who struggle to lift their heads some days, let alone go on a blood-soaked killing spree. You're far more likely to be attacked by someone who isn't suffering from a mental disorder."
via Asda, offensive halloween costumes and mental health stigma.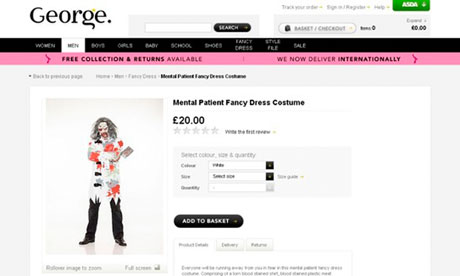 The real problem with "mental" halloween costumes is a post from the science blog of David Bradley, author of Deceived Wisdom Subscribe to our Email Newsletter
As they say on teh interwebz: What's not to like? Bohemian Rhapsody, a capella, string theory and quanta!
"I guess Einstein's theory wasn't complete at aaallll!" – solo by Albert Sockpuppet.
15,300 views when I posted…let's see if we can at least get it to 20,000, this ought to go viral, it's superbly done.
Bohemian Gravity is a post from the science blog of David Bradley, author of Deceived Wisdom Subscribe to our Email Newsletter
Chemistry World commissioned me to report on this new EDC and used a short version of my story. Here's the full pre-edit.
German researchers have used a combination of bioassay work and high-resolution mass spectrometry to pin down the source of endrocrine-disrupting behaviour in 18 bottled water products. Of 24,520 suspect chemicals, the one that showed consistent results across all tests and displayed anti-androgenic and anti-estrogenic activity is di(2-ethylhexyl) fumarate (DEHF).
Endocrine-disrupting chemicals that interfere with an organism's hormonal systems have been implicated in developmental and reproductive effects seen in nature and human medicine. More recently, suspicions have been raised that they might also increase the risk of cancer, cardiovascular and metabolic disorders. Of particular concern and public controversy have been bisphenol A (BPA) and the phthalates, organic compounds that mimic sex hormones.
Now, Martin Wagner and Jörg Oehlmann of the Goethe University Frankfurt, Frankfurt am Main, and Michael Schlüsener and Thomas Ternes of the German Federal Institute of Hydrology, have turned their attention to bottled water sold in polyethylene terephthalate (PET) bottles given growing concerns that such products might contain worrying levels of EDCs. Circumstantial evidence has suggested that these products might contain steroid receptor agonists and antagonists. Unfortunately, biological data cannot provide evidence of specific culprits that might then be evaluated toxicologically. That requires the focus of the analytical chemist.
As such, Wagner and colleagues have obtained data on the antiestrogenic and antiandrogenic activity of 18 bottled water products. using reporter gene assays for human estrogen receptor alpha and androgen receptor. 13 of the 18 products tested displayed antiestrogenic activity, while 16 caused antiandrogenic activity at up to 90% activity against the androgen receptor. The researchers then combined the data from these assays with non-target HRMS. The unequivocal spectra suggested the presence at trace amounts of a possible 24,520 different chemicals. Of these suspects, the team was able to narrow the field to a single compound by carrying out a mass spectrometric simulation, in silico. This allowed them to home in on DEHF as the only possible EDC giving rise to the relevant biological data and the mass spectrum.
They confirmed the presence of this compound and isomers of dioctyl fumarate and maleate using chemical standards against which they tested the mass spectra. However, DEHF is known only as an antiestrogenic compound, which implies that another so far unidentified EDC must be present in 16 of the 18 samples investigated.
Wagner points out that non-disclosure by manufacturers means that the researchers do not know how PET bottle composition varies between producers in terms of additives and plasticisers. "The proprietary composition of polymers used as food contact materials is a major obstacle when investigating the leaching of chemicals," he told CW: "We need to identify the compounds without knowing what the original polymer composition looked like."
He can only speculate on the source of the DEHF and other fumarates and maleates as not much data is available, indeed they detected endocrine activity in glass bottles with plastic lids too. "My best guess is that it is part of a surfactant used in the bottling process," he says. "It might also be used as an alternative plasticizer or processing aid in the manufacture of polymers."
"This work is a "tour de force" in identification of endocrine disruptors in packaged materials," EDC expert Bruce Blumberg of the University of California Irvine told CW. He suggests that, "It is a bit early to make any strong inferences about how detrimental these chemicals will be toward human health," but adds that "It is certain that they are not beneficial." Moreover, Blumberg believes that this type of analysis, "will be very important for our future understanding of what chemicals we are routinely exposed to and which of these pose hazards of being endocrine disruptors."
Wagner asserts that he is no friend of the chemophobia often triggered by such studies. "Based on the current knowledge, we cannot conclude on potential health risks associated with the EDCs in bottled water. We just need more research here." He suggests that public concern should focus more on what he refers to as the astonishing gap in knowledge of EDCs and other chemicals that leach from food contact materials. "Clearly, societies (and the authorities) need to pay much more attention to this issue to reduce the human exposure to chemicals," he told us. "The leaching of chemicals from plastic food packaging is a complex issue, both chemically and politically," he adds. "Just look at the 'battle' on bisphenol A. Clearly, this is not a scientific issue anymore, now it is just about the politics."

Wagner M., Schlüsener M.P., Ternes T.A., Oehlmann J. & Picard D. (2013). Identification of Putative Steroid Receptor Antagonists in Bottled Water: Combining Bioassays and High-Resolution Mass Spectrometry, PLoS ONE, 8 (8) e72472. DOI: 10.1371/journal.pone.0072472.s015
Worrying molecule found in bottled water.
New endocrine disruptor found in bottled water is a post from the science blog of David Bradley, author of Deceived Wisdom Subscribe to our Email Newsletter
Nate Silver's Statistical Standards:
Statistics aren't just numbers
Data requires context
Correlation is not causation
The average is still the most useful statistical tool ever invented
Human intuition can often cause errors when it comes to making statistical judgments and inferences
A probabilistic forecast expresses uncertainty instead of trying to conceal it
Know thy priors
The word "complex" isn't always a compliment
Insiderism is the enemy of scientific objectivity
Making predictions improves accountability
Nate Silver: What I need from statisticians – Statistics Views.
Silver's gold standards for stats is a post from the science blog of David Bradley, author of Deceived Wisdom Subscribe to our Email Newsletter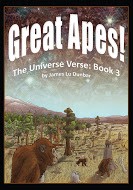 Could a rhyming comic book help save the world? The Universe Verse is an illustrated, rhyming ode to science that appeals to the child in anyone, and it's raising money on Kickstarter.com until Sept 29th. Fun-loving author and illustrator James Lu Dunbar has just launched a fundraising campaign to publish The Universe Verse, a rhyming graphical guide to our origins that explains the complex scientific principles behind the greatest mysteries of our existence, including the Big Bang, the origin of life on Earth and the evolution of the human race.
At a time when scientific literacy is becoming ever more important to the health of the economy and the environment, this book celebrates science in a manner that is engaging to a wide audience that includes young children. If successful it could become a valuable tool for promoting scientific understanding and enthusiasm.
The campaign includes some interesting rewards, including original artwork and even the chance to be drawn into one of the books illustrations for those who dig deep into their pockets to help support the launch. Check it out here.
Could rhyming save the world? is a post from the science blog of David Bradley, author of Deceived Wisdom Subscribe to our Email Newsletter