Org. and Biomol. Chem.
RSC - Org. Biomol. Chem. latest articles
Updated: 19 hours 24 min ago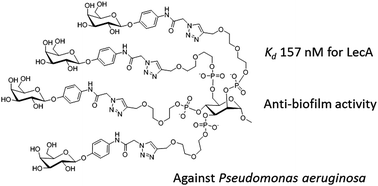 Org. Biomol. Chem.
, 2015,
13
,8433-8444
DOI
: 10.1039/C5OB00948K, PaperCaroline Ligeour, Olivier Vidal, Lucie Dupin, Francesca Casoni, Emilie Gillon, Albert Meyer, Sebastien Vidal, Gerard Vergoten, Jean-Marie Lacroix, Eliane Souteyrand, Anne Imberty, Jean-Jacques Vasseur, Yann Chevolot, Francois Morvan
Two galactosylated glycoclusters show high affinity for LecA from
Pseudomonas aeruginosa
and anti-biofilm activity.
The content of this RSS Feed (c) The Royal Society of Chemistry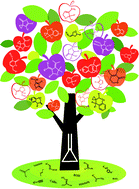 Org. Biomol. Chem.
, 2015,
13
,8379-8392
DOI
: 10.1039/C5OB00868A, Review ArticleLei Yu, Mingxuan Liu, Fenglin Chen, Qing Xu
The construction of heterocycles from MCPs affords more opportunities for the quick synthesis of elaborately substituted products. This review aims to summarize the novel organic reactions of MCPs to produce heterocycles published in recent years, which have provided specific and powerful tools for organic synthesis.
The content of this RSS Feed (c) The Royal Society of Chemistry